The first time you login to Sage One you will need to set a password for the account which has already been created for you.
Your login/username is your email address.
Following the steps below will help you log in.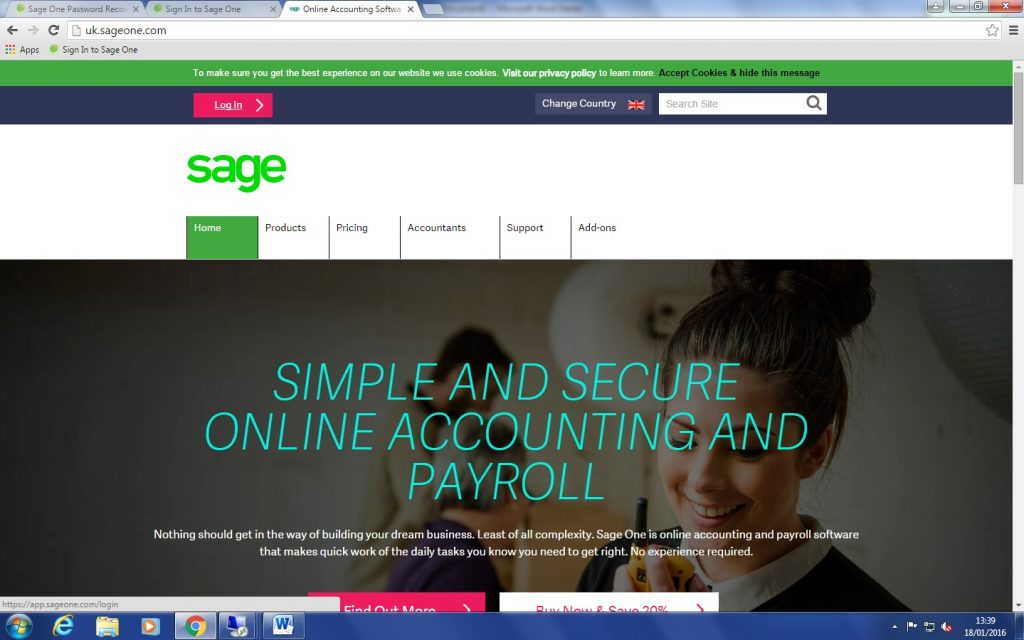 Step one:
First open your internet browser and head to uk.sageone.com from here you want to click the login button.
Step Two: You should end up on the page shown below. If this if your first time logging on or you have forgotten your password then click "forgot Your Password?"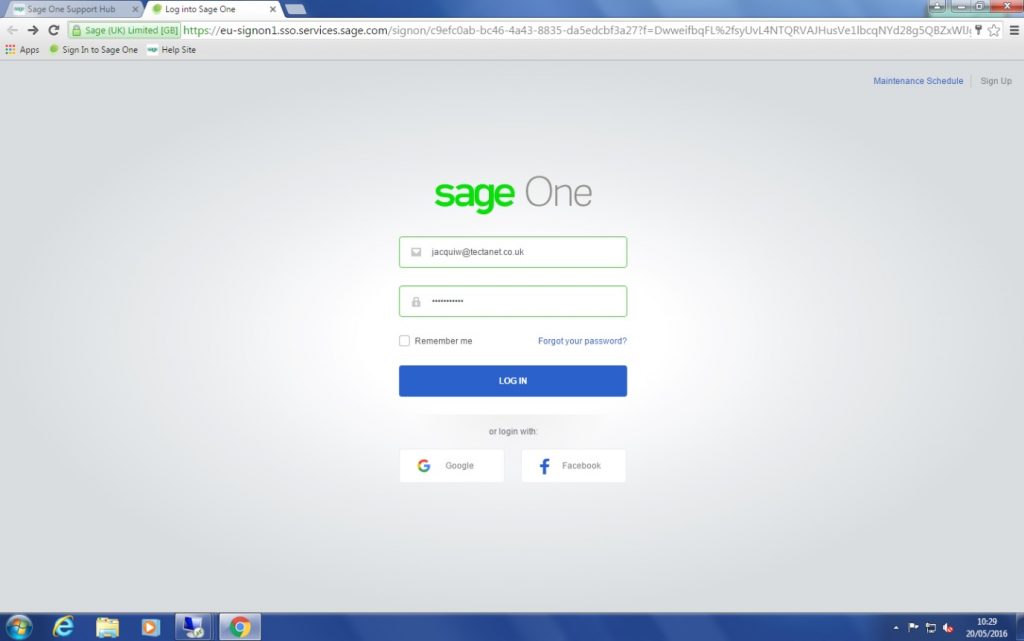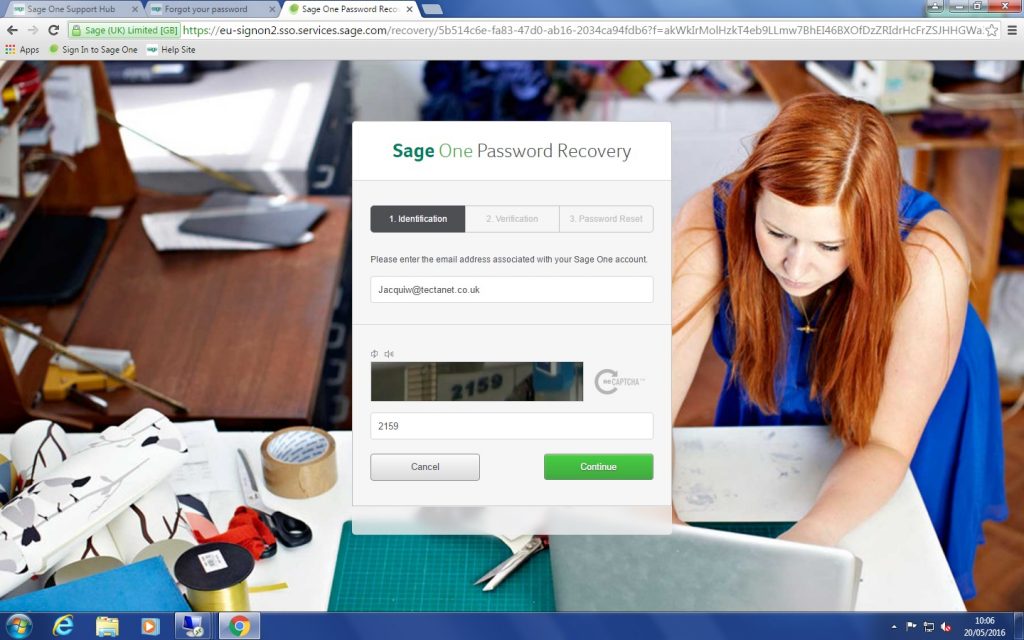 Step Three: Enter your email and the security digits given in the Captcha then click "continue"
Step Four: An email will be sent, to the email address you use to login to sage, with a Verification code on. The code below is an example of what you will receive.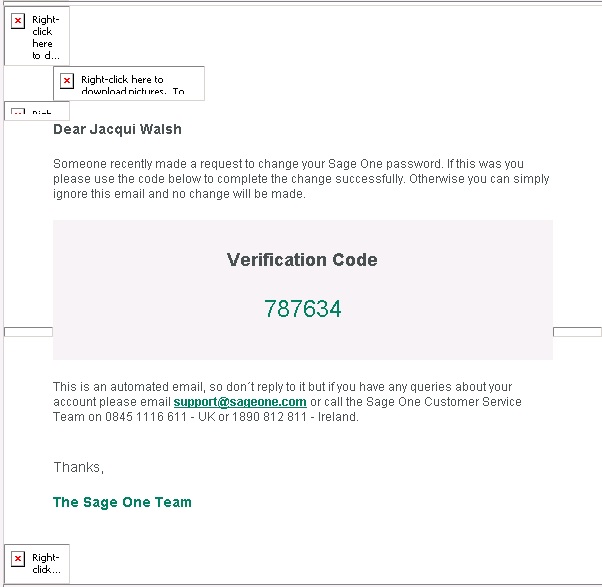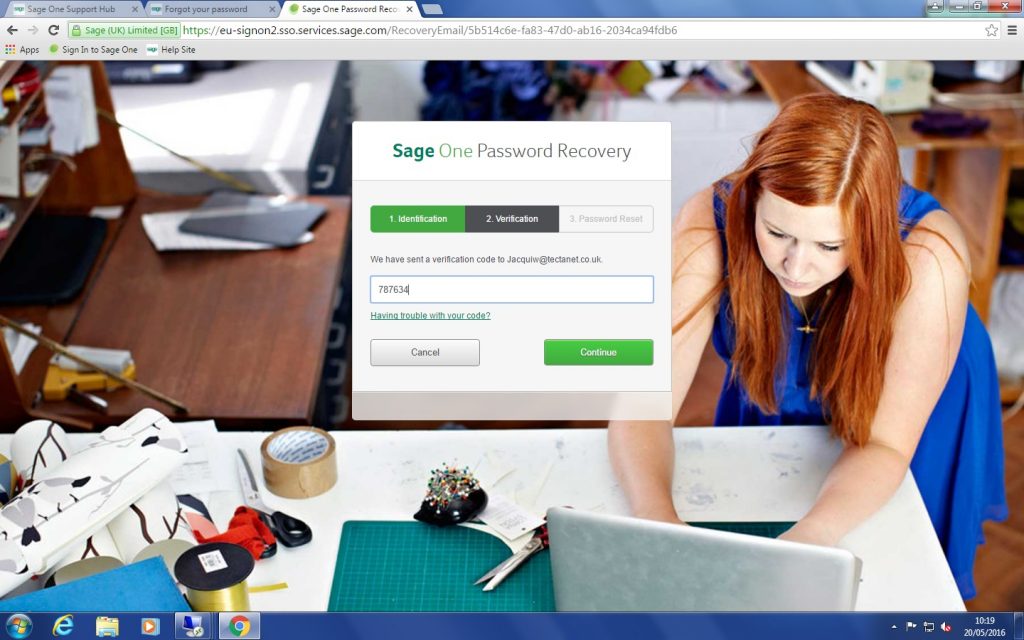 Go back to sage one and enter your code as requested then click "continue"
Step Five: Enter your new password in both boxes then click "Save Password"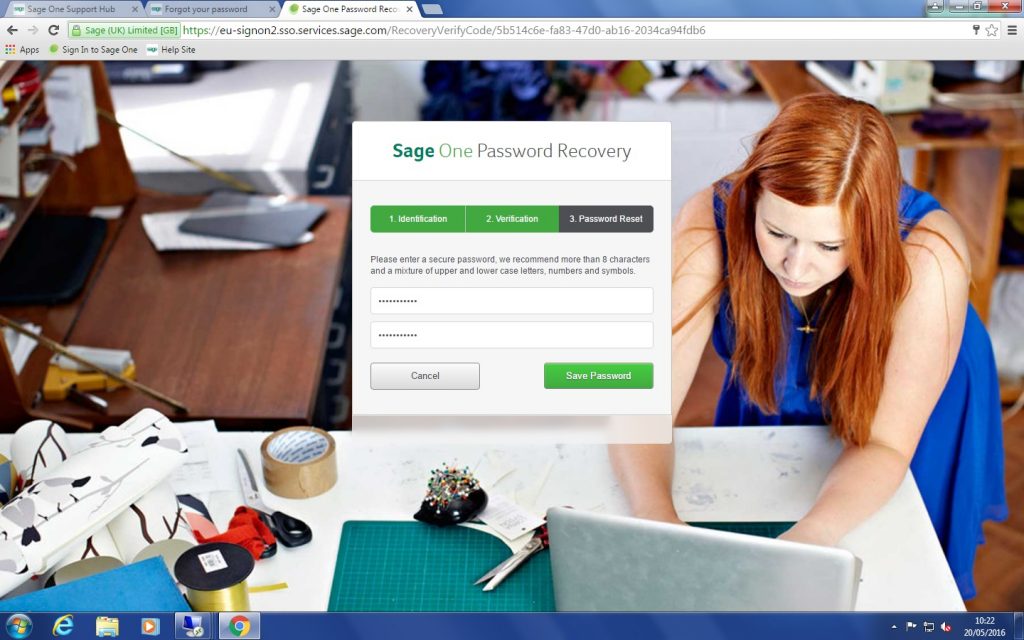 Step Six: Once this has been done you can now login.
To now login go back to uk.sageone.com and once again click the login Button.
Step Seven: Enter you Email and password and Click "Login"